SMALL VAN ARTIST RESIDENCY FOR  NON-ARTISTS
This fictional, invitational caravan based residency is at Quantong on the Wimmera River, NW Victoria, Australia where Anthony Pelchen lives and works. Time and space is offered to individuals who don't identify as artists but play out curious, creative acts in their everyday.
Sept - Dec 2020: Hiroshi 'Kanazawa Jack' Yoshida
Signals From the Dark
Hiroshi is from Kanazawa city in the Ishikawa Prefecture of Japan and for 37 years worked for the Kanazawa Road Control Department. His flair with the LED signal became quite legendary within the Department and the city community generally, so Hiroshi has become known as 'Kanazawa Jack'.
In 2014 while visiting Japan, Anthony witnessed Jack in action and the idea for the residency was seeded. A collaborative project is planned, bringing together Anthony's obsession with drawing at night and Jack's LED light 'choreographic' ways.
Over the months, Hiroshi will essentially 'play' with the potential of working together in this very different environment, particularly responding to the lunar cycles of Full and New Moon. He talks of an immersive time, "away from family and Japanese Culture, allowing my body and light wand to respond in whatever direction it is pulled - perhaps it will be some sort of melt down of the rigid, rule based road work signalling I did for so long, my years of Calligraphy study and how I will feel this new land...the wind, trees, river and the birds".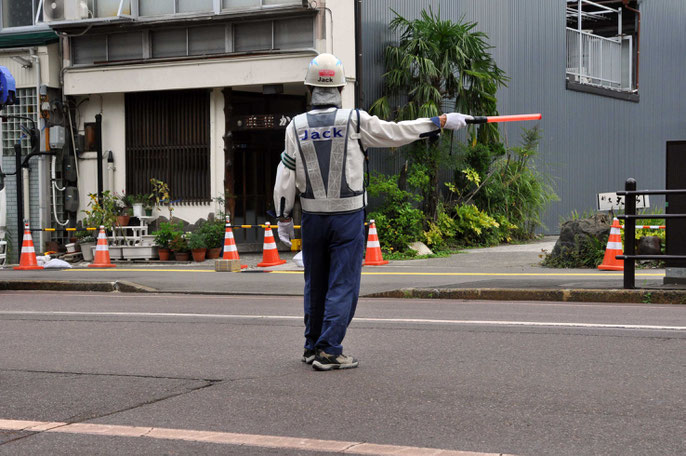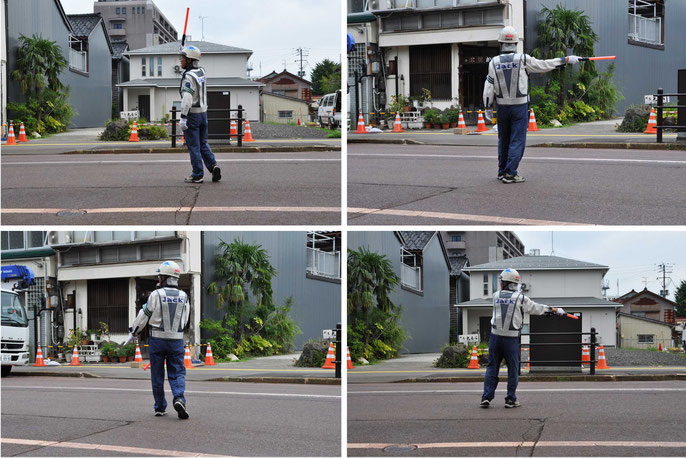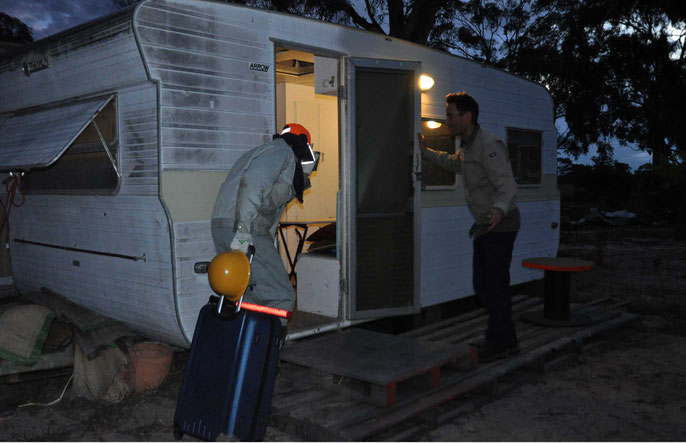 I'm very happy that HIROSHI YOSHIDA has safely arrived from Japan and will be taking up the first SMALL VAN ARTIST RESIDENCY FOR NON-ARTISTS. We've been planning this for years and I'm looking forward to working with Jack over the months, supporting his LIGHT SIGNALS FROM THE DARK project. Jack is a former road worker from Kanazawa City, famously known for his flair with the LED wand and called KANAZAWA JACK by the locals.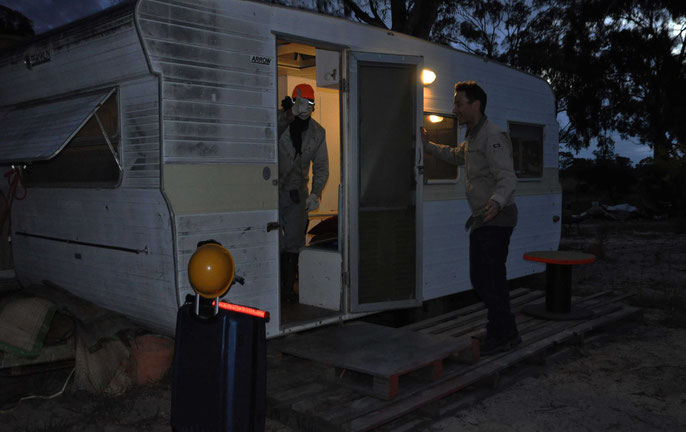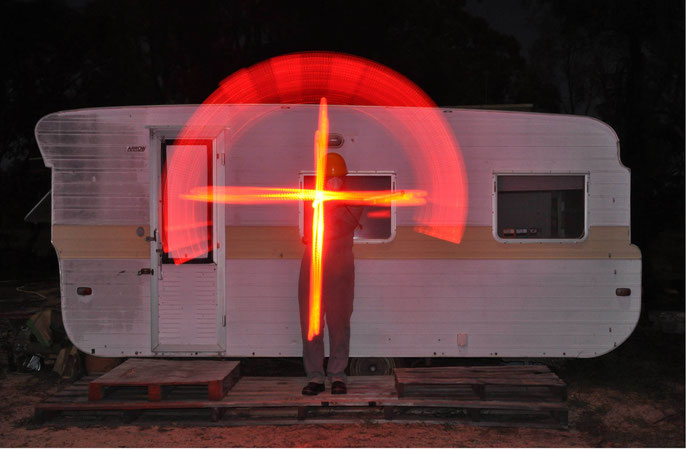 Great to see Hiroshi Yoshida out of the van last night - tired from the travel but keen to start moving. He's open to going to the river tonight for Full Moon but has asked I build him a small platform. He's feeling overwhelmed at being out of Japan and his city - yesterday kept saying "do inake"...apparently means 'too much countryside'. Karin's been coaching him to relax.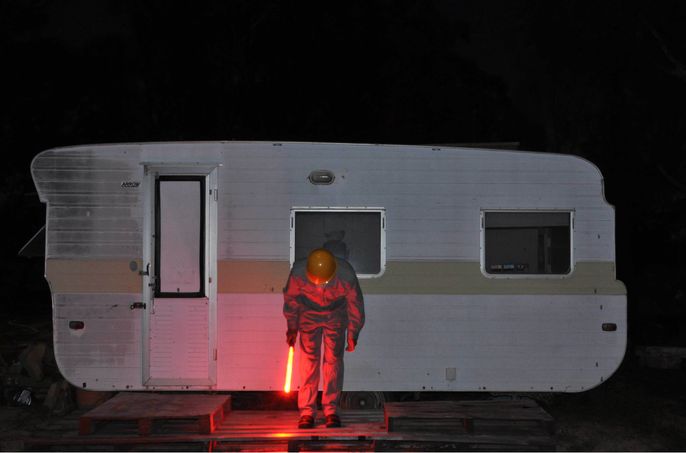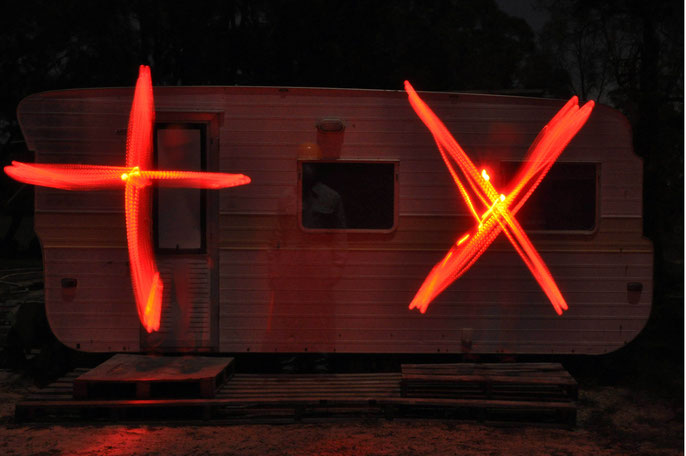 I'm glad to see Hiroshi out exercising at sunrise now. He likes the natural amphitheater in the sand dune nearby and seems to combine Japanese Butoh with Tai Chi. He said he's also responding to the early morning gargling of the Magpies, which is odd to watch. He's definitely loosening up though and last night had a big session at the Van. Looking forward to what happens at the river tonight for Full Moon.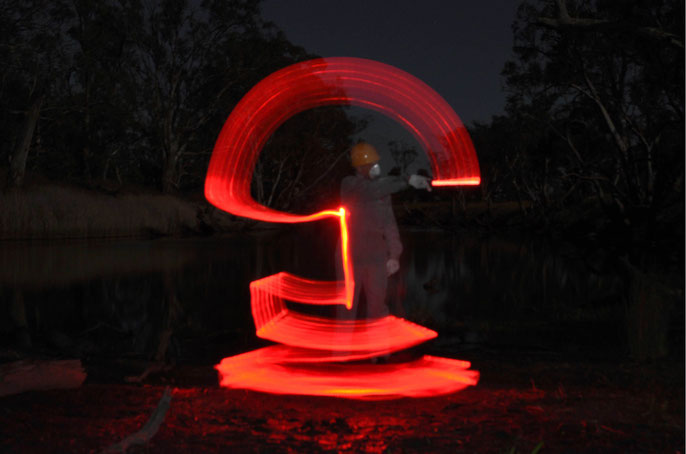 Had a big night with Kanazawa Jack. We drove to the river with the platform he wanted and I photographed him into the night. By 11.30pm the Full Moon was strong and Hiroshi was on fire. We found a hat full of mushrooms on the way back and he's keen to try them. Could be real interesting what state he's in tonight for another go.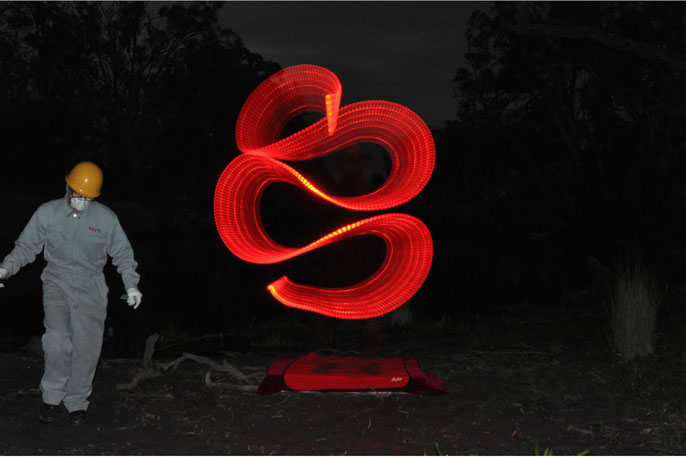 Coming down from the late Full Moon river performances, Jack and I ate the mushrooms we found. Then friend Rod called and told us of his encounter with a 2m Brown Snake at the Nurrabiel Cemetery. Wonderful and curious then to see Jack on fire again that night with more signals from thje river. Previously he stayed on the platform but this night kind of ran and danced around the signals.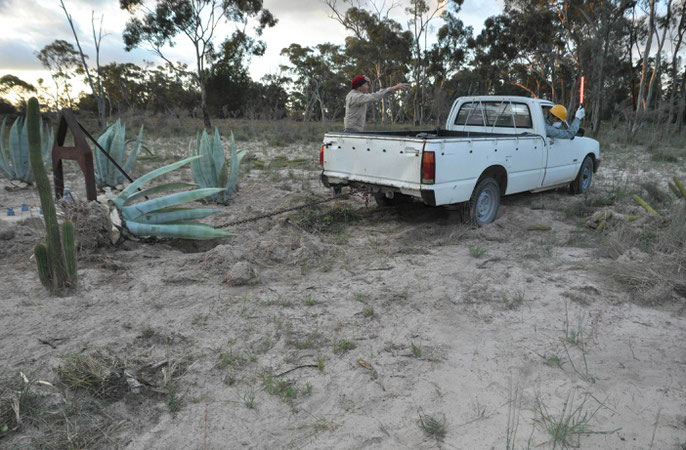 Oct 18: Jack suggested he help me move the big Agave for the New Moon tonight. I hooked on the chain and he drove the ute. As my father would have said, he "bogged it to the ass". Japanese pride is very particular, so there was a desperate frenzy to right things...to perform his wacky, honoring process from his days with the Kanazawa City Council Roads Department – 'Kowareta Kuruma', or 'Broken Car' ritual. This went on for hours into the dark. This morning I dug out the ute...Jack is still in bed.